Corsair Force Series GS 240GB SSD Review
Navigation:
A Closer Look at the Corsair Force GS 240GB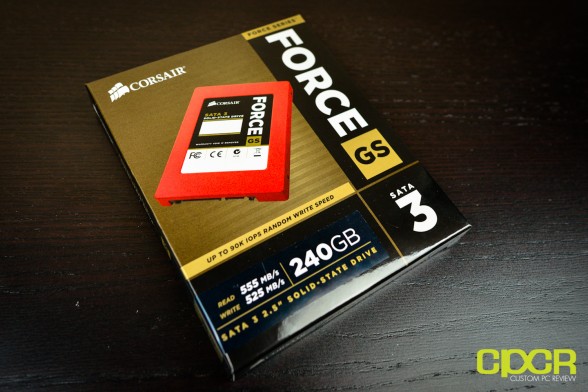 Here we get the usual Corsair type of packaging for the Force GS 240GB. Corsair is advertising up to 555 MB/s sequential reads and 525 MB/s sequential writes, which is the norm for most high performance SandForce drives.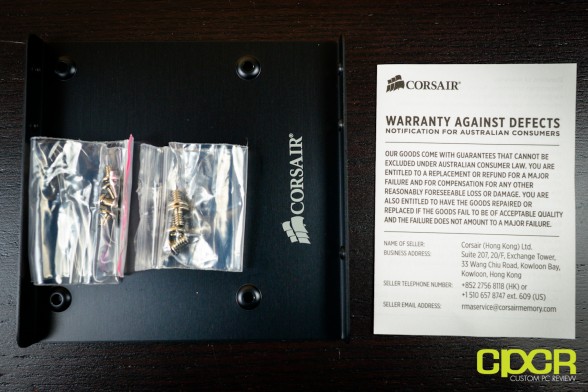 Along with the Force GS, Corsair has also included a 2.5″ to 3.5″ adapter, some mounting screws, and some warranty information.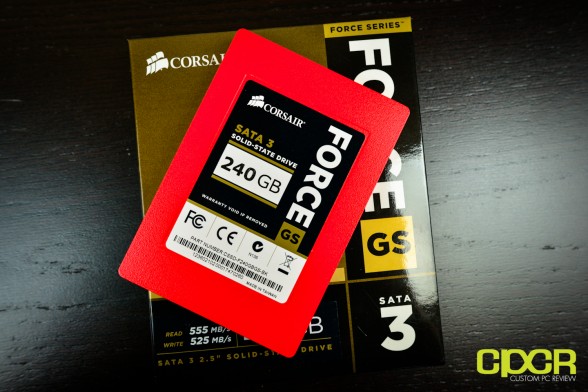 Here's a look at the top of the Force GS. We've got a warranty void if removed sticker up top along with some information about the SSD's capacity, model number, and other identifying information. The entire casing is constructed entirely of metal and the red, black, gold color scheme instantly tells you that this is going to be a high performance product.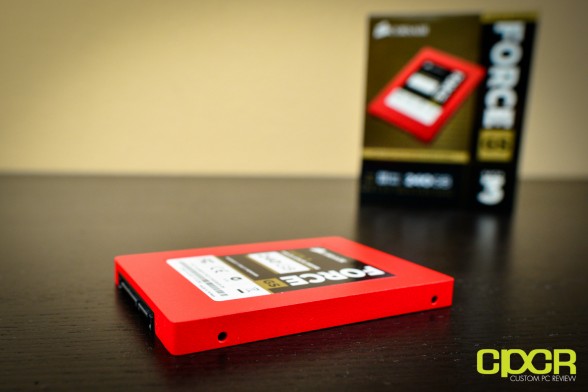 Along the sides of the Force GS, we get mounting screws for mounting the drive into notebooks. Corsair has also opted to go with the 9mm thickness, so it's only compatible with notebooks that support the thicker profile.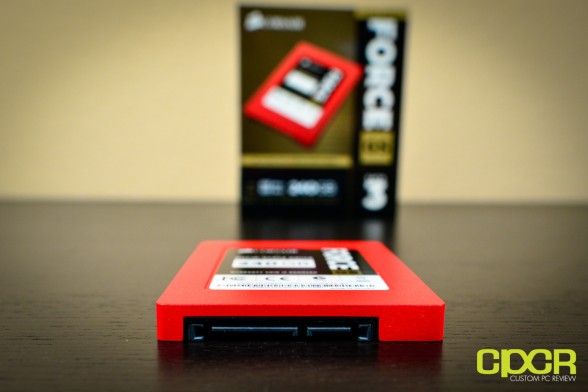 Here's a look at the connectivity options on the Force GS. We've got SATA 3 6Gb/s along with SATA power, so nothing new here.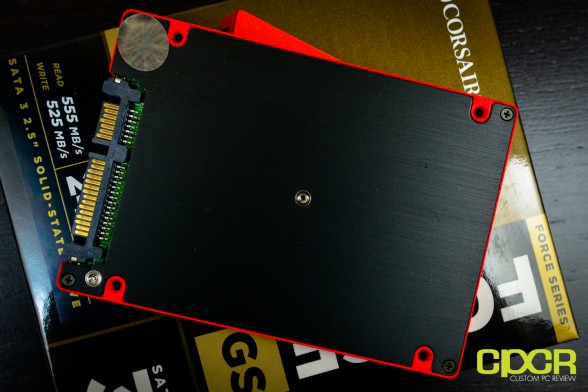 The bottom of the Force GS is constructed of a beautiful black metal casing. It's also got the 4 standard mounting holes here as well. Let's take a look at what's inside.