Corsair Dominator Platinum DDR3 2133MHz 16GB Kit Review
Navigation:
Ivy Bridge Test Bench
Special thanks to Gigabyte, Kingston, and HSPC for sponsoring our test bench!
Initial Setup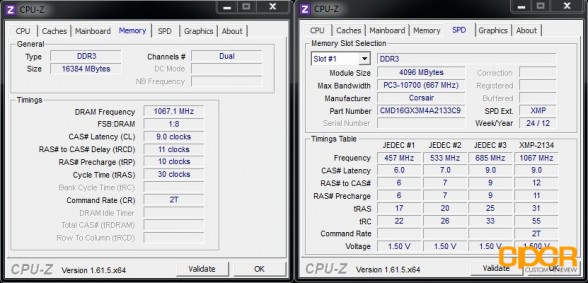 For our first round of testing, I initially set the memory up to the XMP profile to see if stability could be achieved through the factory default settings. In the images above, we can see that the XMP profile automatically and correctly sets the memory to 2134.2 MHz 9-11-10-30-2T at 1.5v.
For our performance testing today, we've also included the following memory kits: