Corsair Dominator Platinum DDR3 2133MHz 16GB Kit Review
Navigation:
A Closer Look at the Dominator Platinum
Now, before we begin, let me show you what's possibly the coolest teaser video on the planet. Corsair released this video all the way back in June of this year, and I think it does a fantastic job highlighting all the features of the new memory. With that said, let's move on.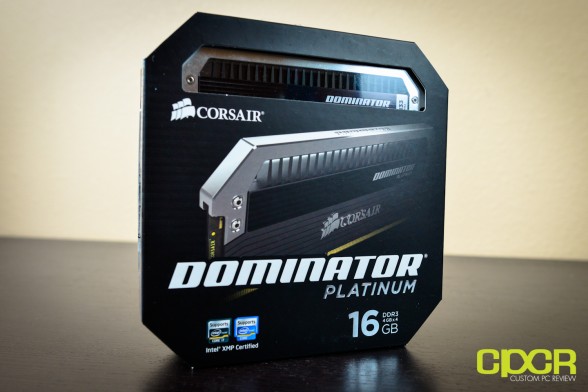 Alright guys, so let's take a look at the box here. Feels hefty… and something tells me we're looking a premium product.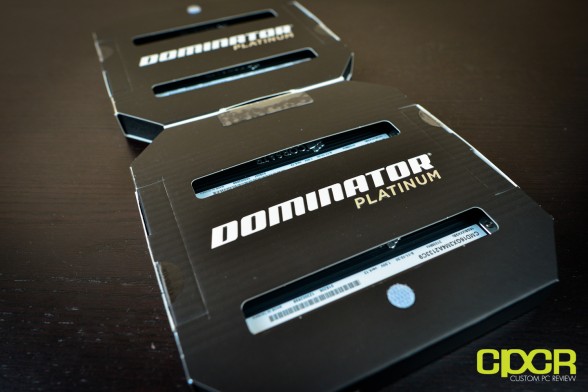 Oh yes, the box flips open. Each side of the box holds two DIMMs. Still no clear view of the DIMMs themselves. Let's take a closer look.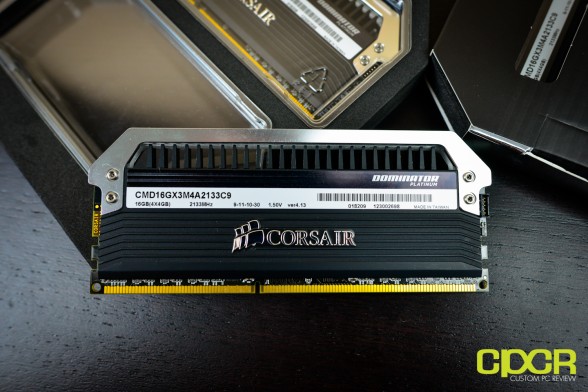 Taking a closer look then, let's first take a moment to marvel in the beauty of this fine stick of memory. While you guys can't feel it, I must say this is probably one of the heaviest memory modules I've ever held in my life. I can tell you right now, you're definitely getting your money's worth with these heatsinks. There's a lot of raw material that's being used here.
On one side of the heatsink, we have a sticker with all the specs of the kit. Here we can see that the part number is CMD16GX3M4A2133C9, the capacity is 16GB (4x4GB), the frequency is 2133MHz, timings is 9-11-10-30, the voltage is 1.5v and the version is 4.13. Additionally, these specific sticks are made in Taiwan.
As expected of a premium memory kit, Corsair has gone the extra mile and are including custom made black PCBs. If that weren't good enough, Corsair is also handpicking the specific memory ICs that are going on each memory kit. Additionally, those who've invested into Corsair Link may also link these modules up to monitor the memory as well. This may be done by connecting the Corsair Link kit to the small Corsair Link connector seen on the right side of the PCB.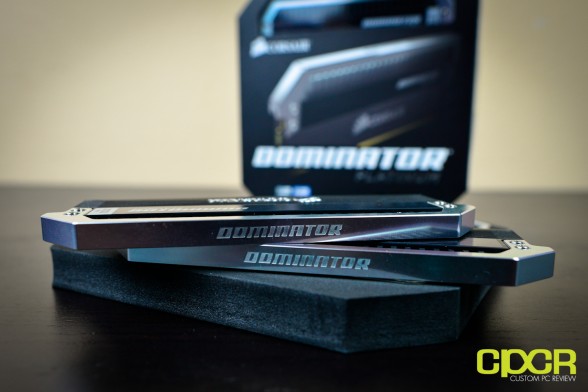 In terms of the heatsink, we've got the usual Dominator style Dual Path DHX (Dual-path Heat eXchange) heatsink, but what's different here is that Corsair has also added a light bar up top, which will reflect light coming from the LEDs embedded on the memory. Oh and did I mention the light bars can be replaced for different colors? Yeah, Corsair will be offering replacement light bars soon enough. They're making this stuff really, really cool.
Here's a height comparison between the Low Profile Corsair Vengeance and the Dominator Platinums  As you can see, the difference here is massive and those looking to use a large air cooler will, without a doubt have trouble fitting the memory in. For those looking to purchase a set of the Dominator Platinums, I would definitely recommend going with either a smaller air cooler or an AIO water cooler such as the Corsair H100. That is… if you don't have a custom water loop.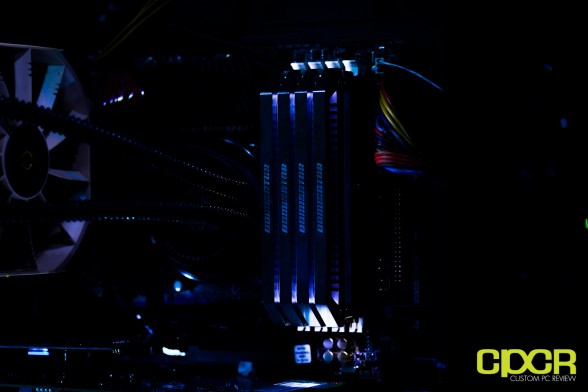 Oh you fancy, huh?
OK, enough gawking. Let's move on to some testing.