Cooler Master TPC 812 CPU Cooler Review
Posted July 28, 2012 by Mike Lewis in
Reviews
Navigation:
Installing the TPC 812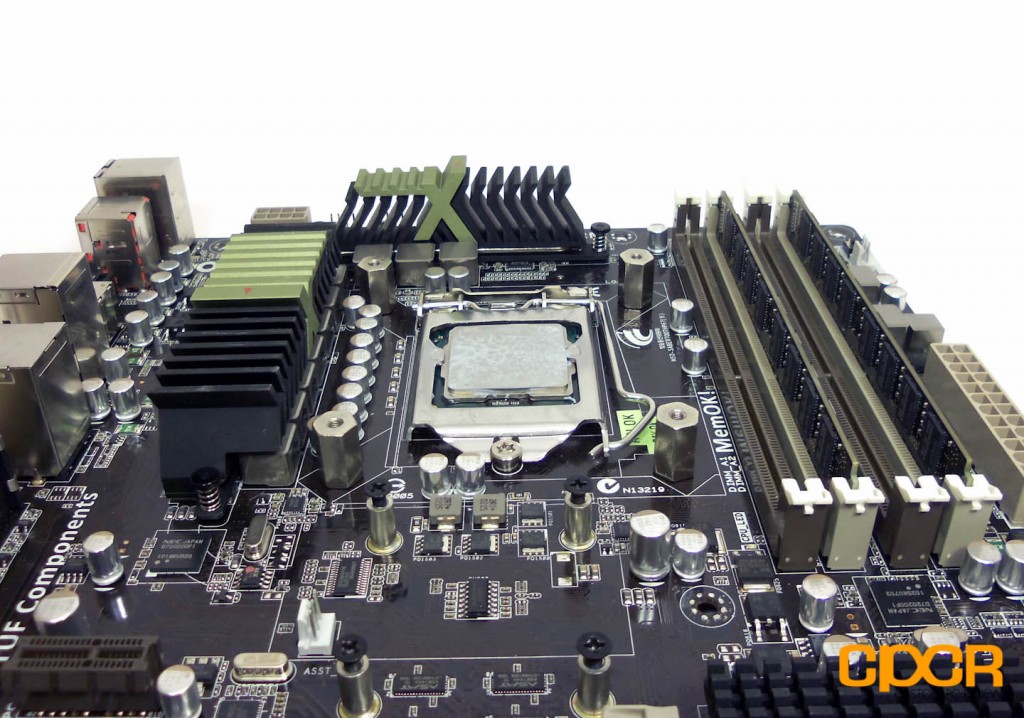 Today, we'll be installing the TPC 812 onto the Intel LGA 1155 socket. Installation of the TPC 812 is a fairly straight forward affair. You simply install your backplate and then use the supplied nuts to hold the backplate on.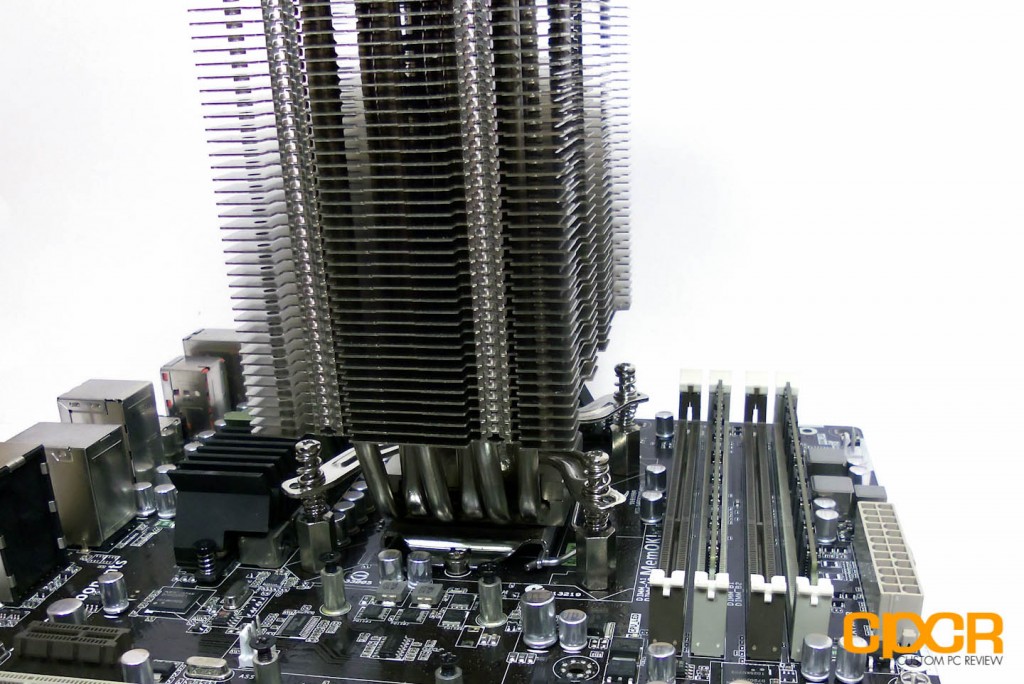 Then you simply screw the heatsink down onto the nuts using the scissor brace. This process is very similar to the Hyper 212 Plus installation process, so if you're familiar with installing a Hyper 212 Plus, you shouldn't have any issues with the TPC 812.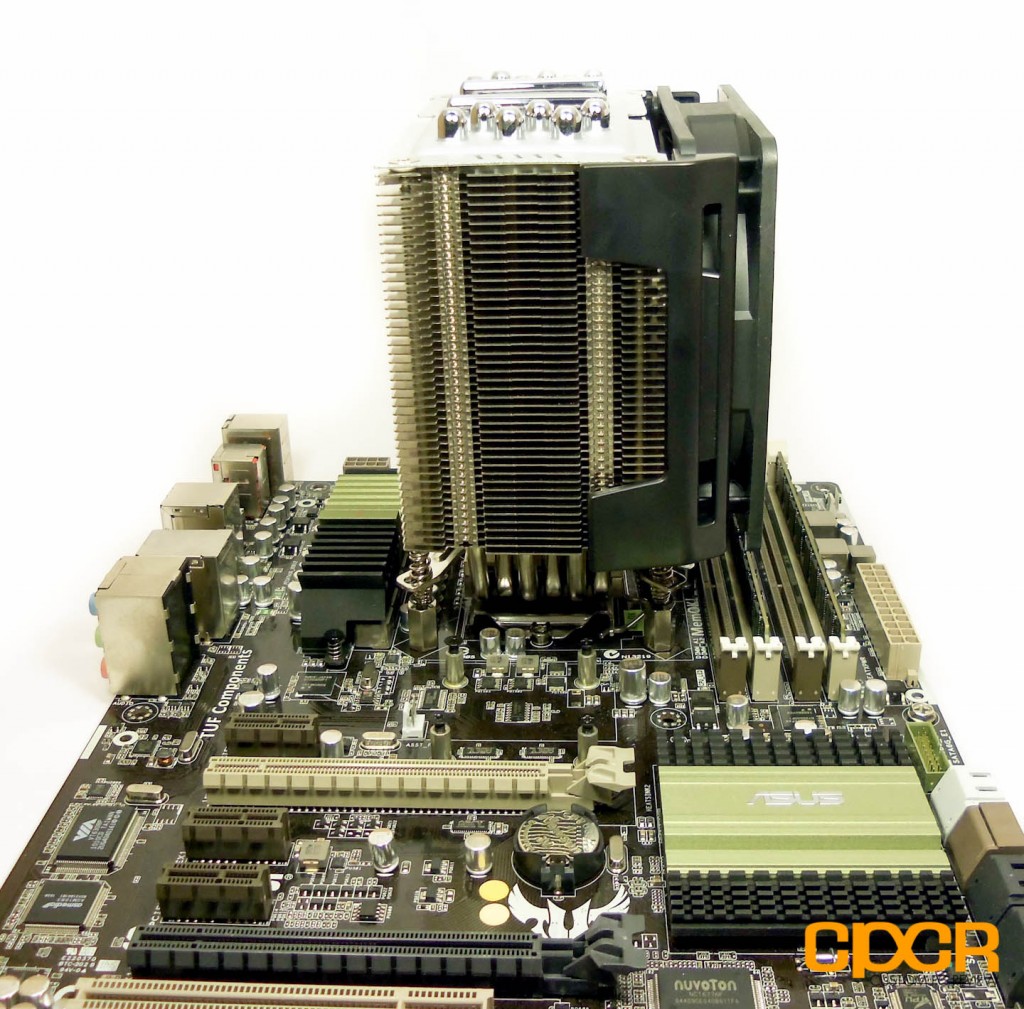 Finally, just attach your fan and you're good to go. Notice that the TPC 812′s fan will cover the first memory slot if not the first two memory slots (depending on your motherboard), so be aware of that. However, those with fairly low profile memory should have no problems. Here I've got 8GB of Samsung DDR3 1600MHz memory, which is just the bare memory modules and they fit just fine.