Cooler Master TPC 812 CPU Cooler Review
Posted July 28, 2012 by Mike Lewis in
Reviews
Navigation:
A Closer Look at the TPC 812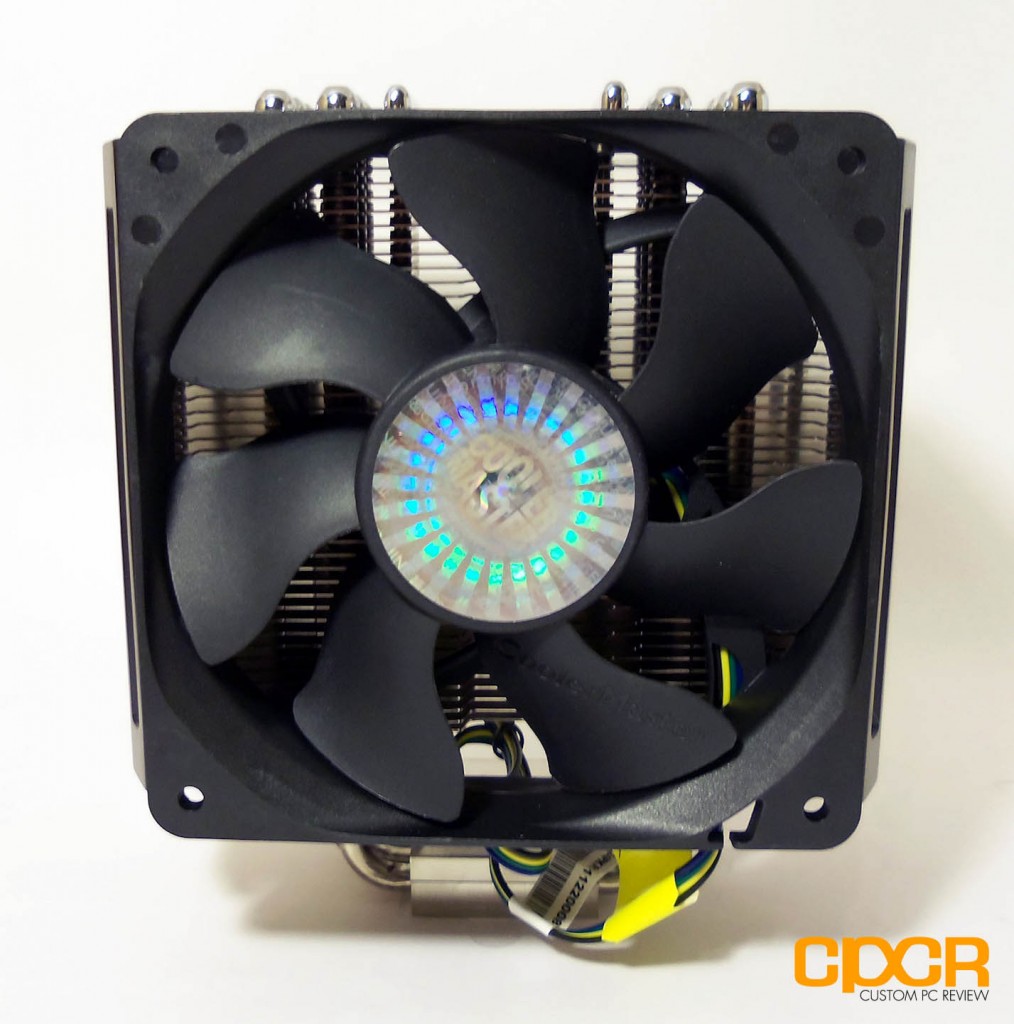 Looking at the front of the cooler we can see that we get a standard 120mm fan with 7 blades and is capable of up to 86 CFM at 40 dBA. It spins at 800-2400 RPM, but with the silent adapter it can spin at only 1600 RPM.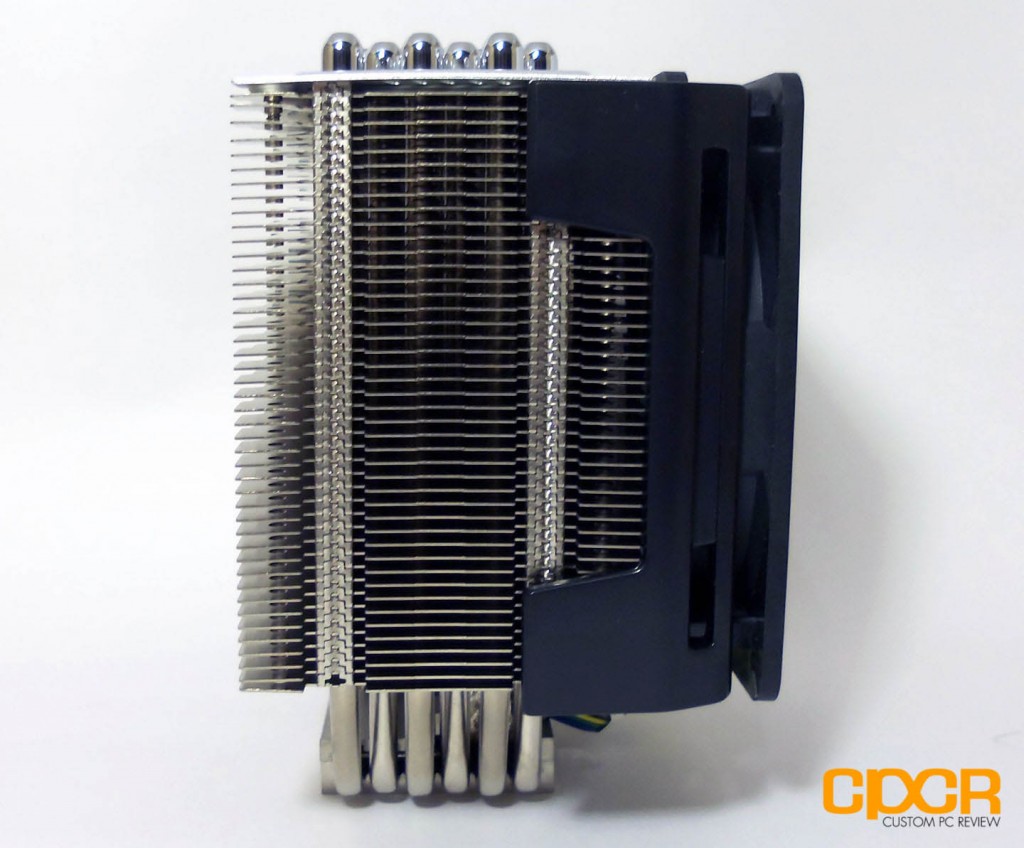 Turning the cooler to the side we can take a look at all the heatpipes. We get six 6mm heatpipes to assist with the vapor chambers. Additionally, we can see that the fins are quite dense as well.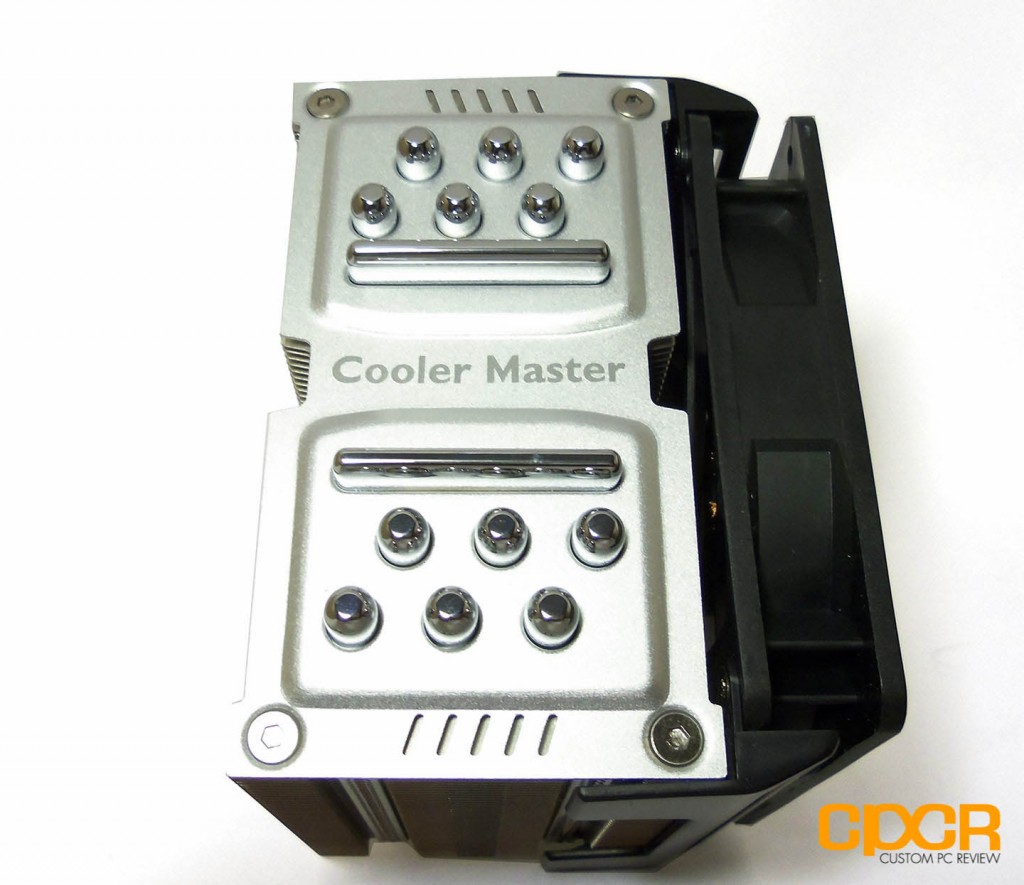 Up top we can see the ends for both the six heatpipes and the two vapor chambers. Here we can also get an idea of just how large the cooler is as well.
Taking a look at the bottom of the cooler we can see that we have a flat base instead of a direct touch base. The base itself has some machine marks but overall it was very flat.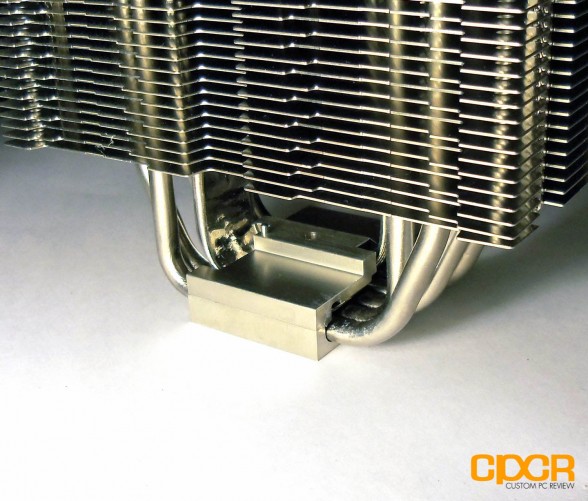 Here you can see one of the vertical vapor chambers that make the TPC 812 so special. It's pretty much just a flat, bent, vertical pipe running upwards between the heatsink and the base of the cooler.