Cooler Master TPC 812 CPU Cooler Review
Posted July 28, 2012 by Mike Lewis in
Reviews
Navigation:
Unboxing the TPC 812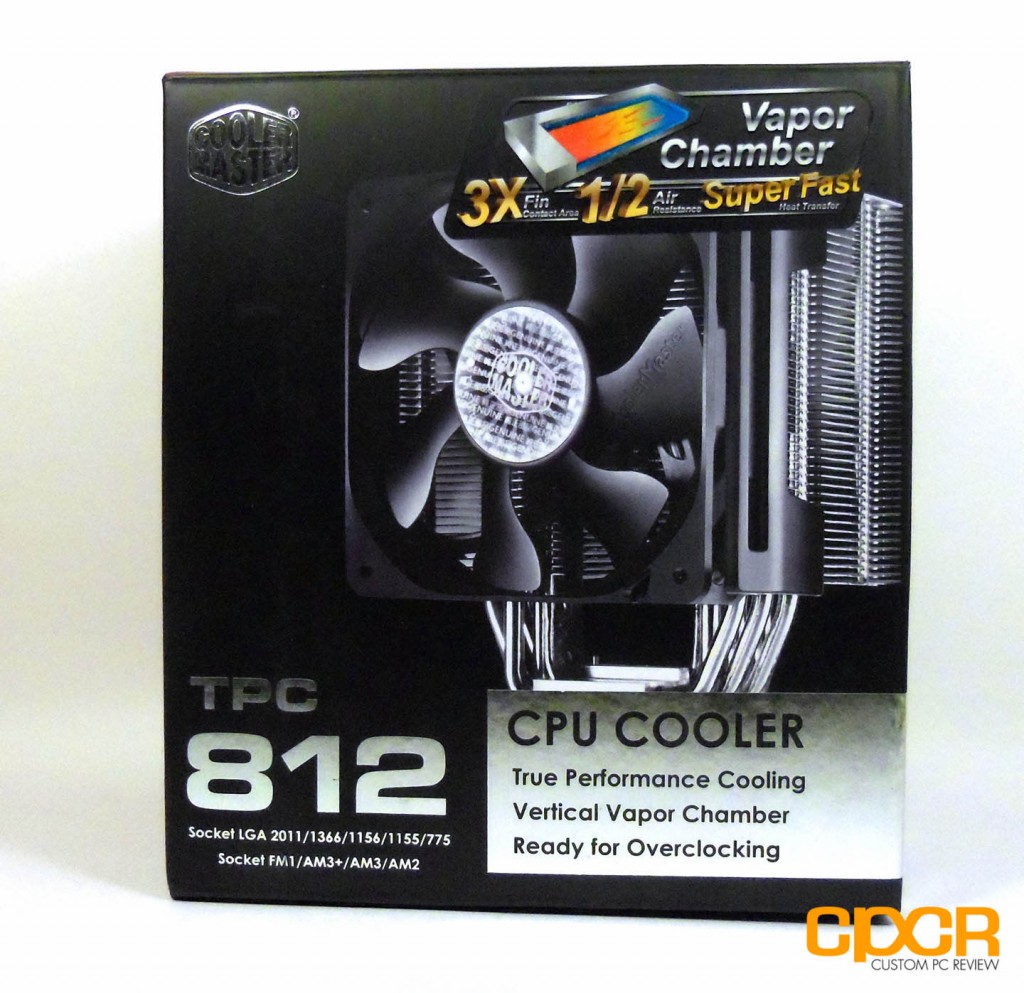 The front of the packaging for our TPC 812 features a graphic of the cooler, as well as some information on the vapor chamber technology.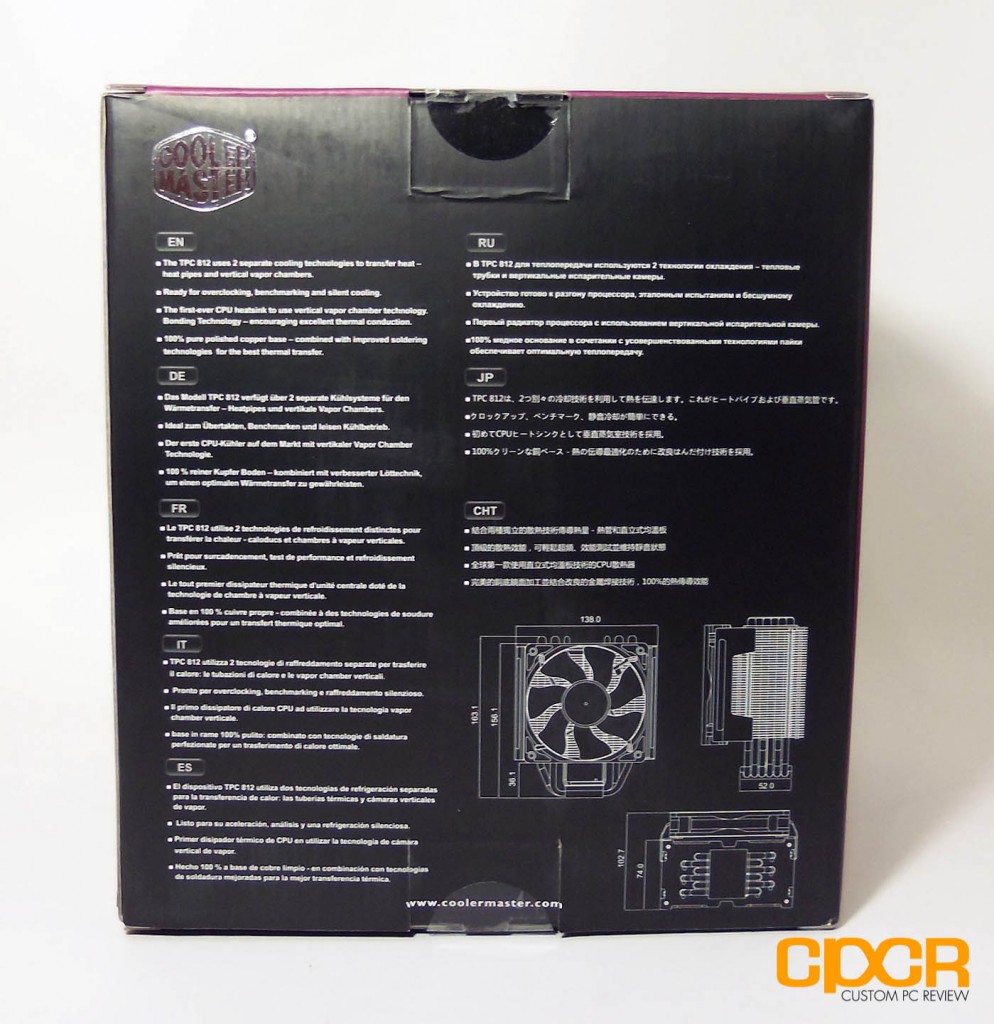 The back side of the box features the same information as the front, but in various languages.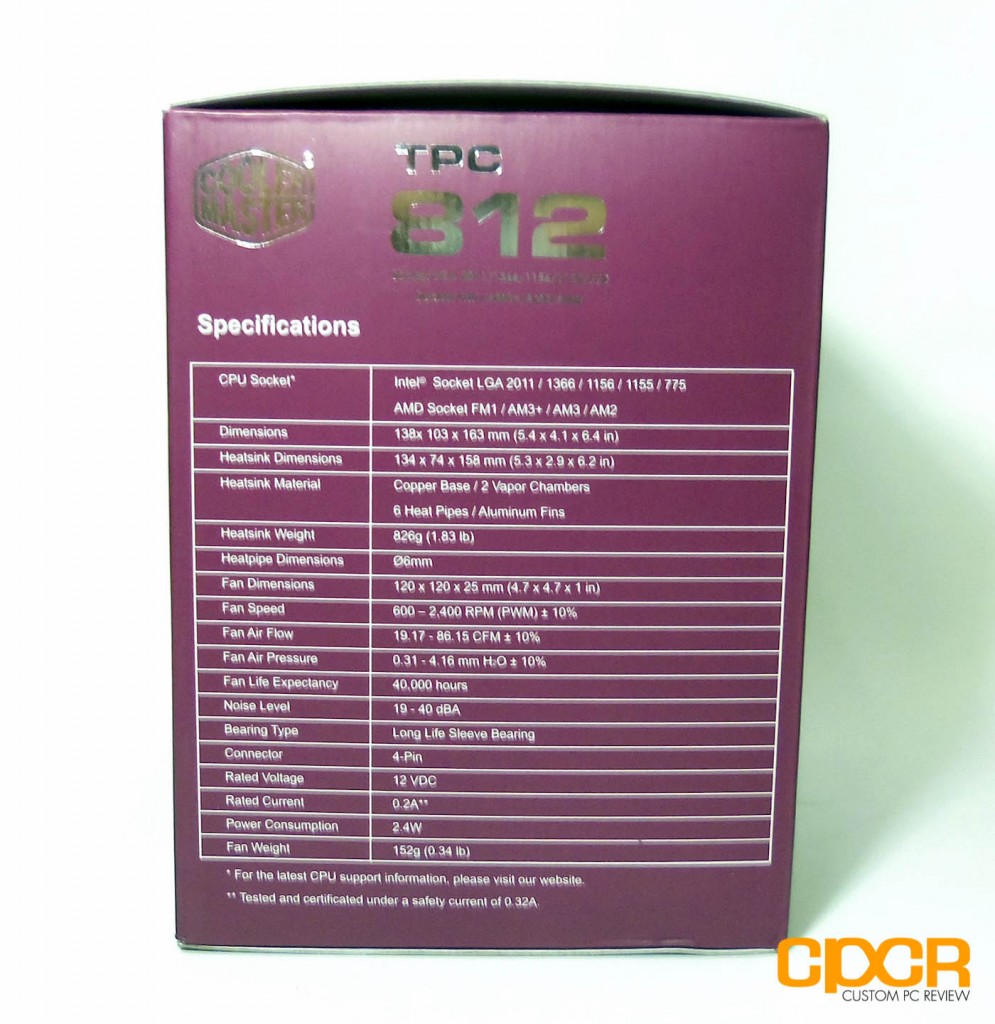 The side of the packaging lists all of our specifications, such as some info on our fan and materials used to manufacture the cooler.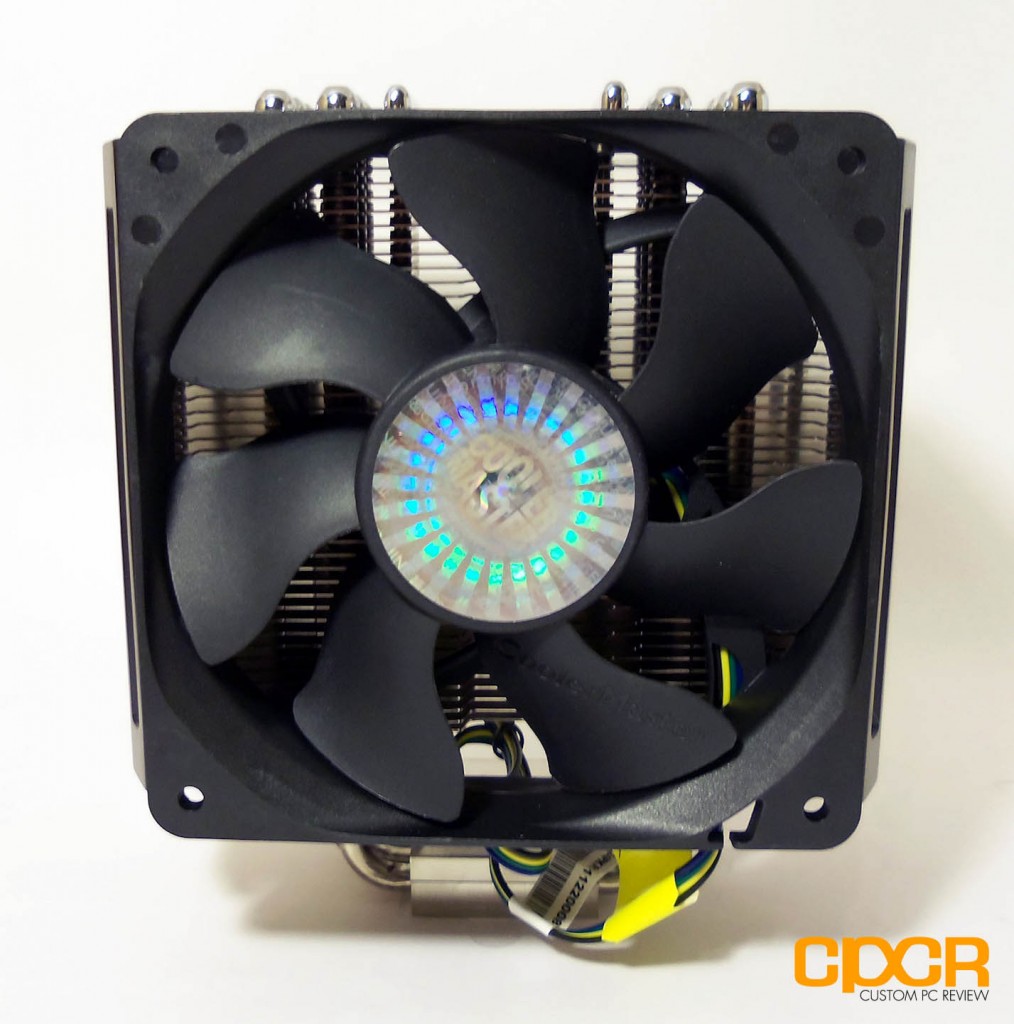 Once we open the box up we get our TPC 812, protected very well in a foam container.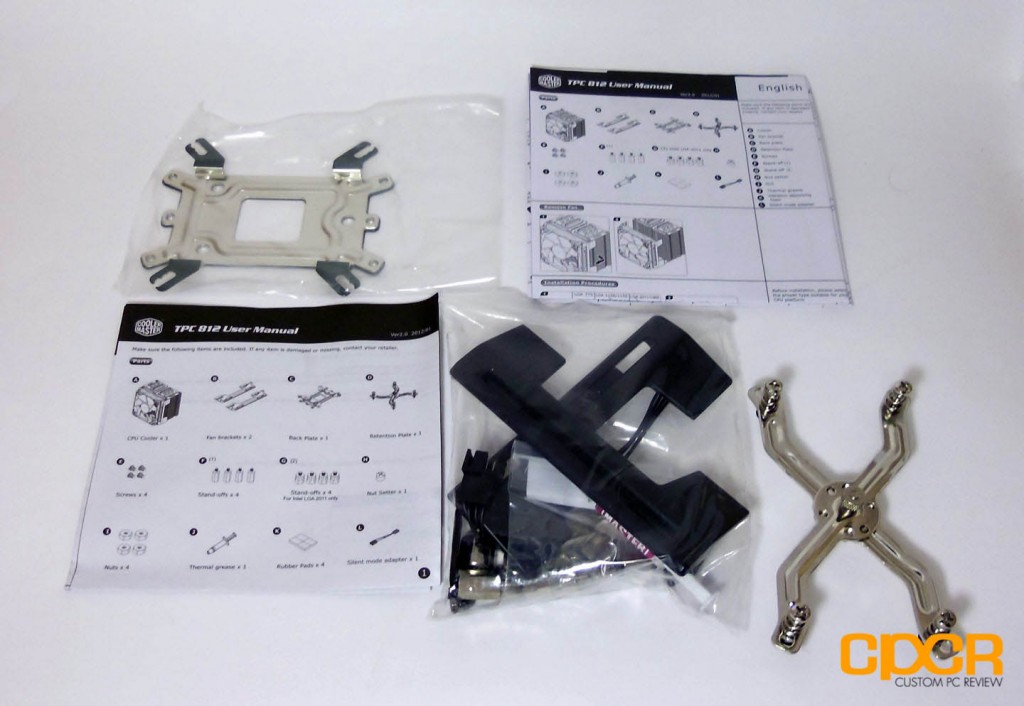 And here are all of our mounting accessories and hardware. The TPC 812 is compatible with pretty much all current generation Intel (LGA 2011, 1366, 1155, 774) and AMD (AM3+, AM3, AM2, AM2+, FM1) sockets.