CM Storm Scout 2 Review
Navigation:
Testing the CM Storm Scout 2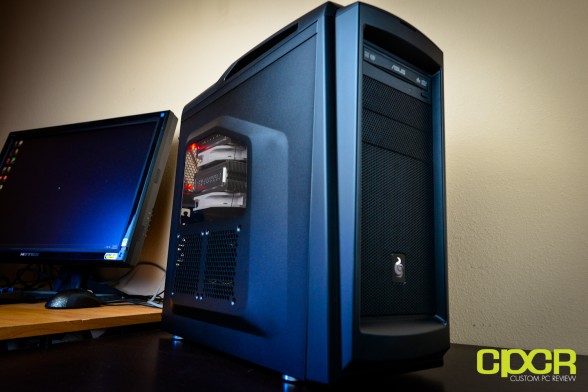 Firing up the CM Storm Scout 2. Lookin' good.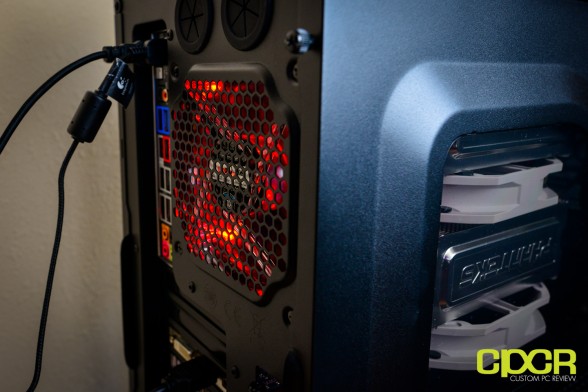 Here's a closer look at the rear 120mm red LED lit fan. Looks very nice although I wish Cooler Master would include a couple front red LED lit 120mm fans as well.
CM Storm Scout 2 Performance
For performance testing today, I'll be overclocking the Intel Core i7 3960X to 4.2GHz at 1.35v and running a full 30 minutes of Prime 95 in conjunction with Furmark to generate the maximum amount of heat possible. Ambient temperatures measured an average of 25.0°C.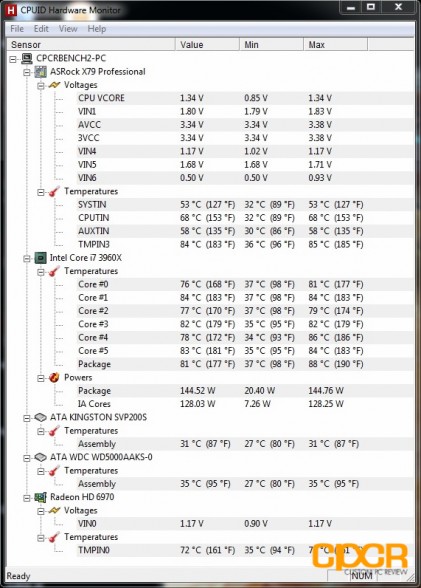 CPU temperatures are definitely higher than I'd expect with the six cores averaging around 82.7°C. For a very mild 4.2GHz overclock with an ultra massive cooler like the Phanteks PH-TC14PE, I expected to see sub 70°C or at least sub 75°C temperatures instead. This is probably due to the lack of airflow inside the case as there are zero intake fans in the stock configuration.
GPU temperatures look right around where I'd expect at around 72°C.
3.5″ drive temperatures were definitely on the high side as there isn't any fans to drive cool air onto the drives, but temperatures aren't so high that I'd be worried.