CM Storm Scout 2 Review
Navigation:
A Closer Look at the CM Storm Scout 2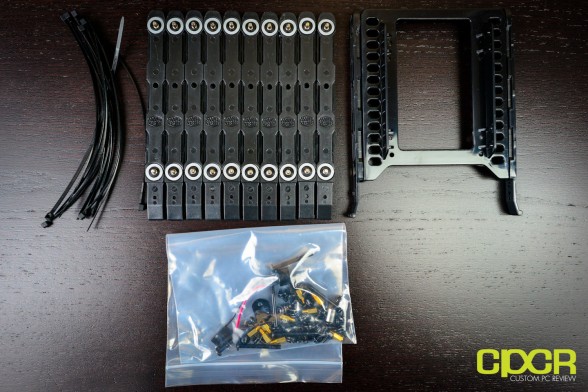 Before we go any further, let's take a look at the accessories. We get some cable ties, 6x 3.5″ tool-less drive mounts (with one drive mount pre-mounted with a 2.5″ adapter), and some mounting hardware.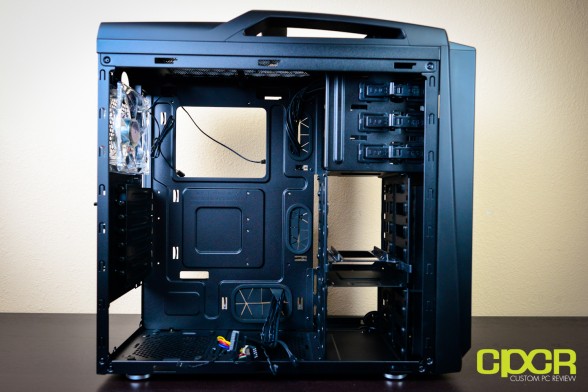 Here's a look at the interior of the case. The entire interior is coated with high grade black paint and there are a couple of large grommets for routing cables.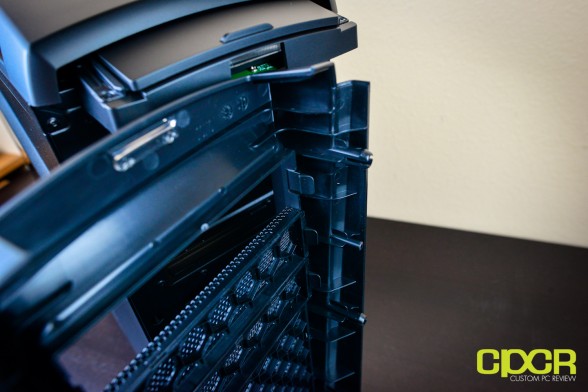 In order to install any optical drives, the front of the case must be popped off so the 5.25″ drive bay covers may be removed. The drive bay covers may be removed by pushing in tabs that are on the inside of the front panel.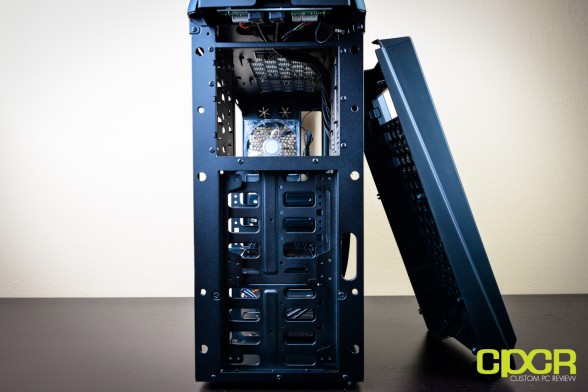 Here's a look at the front with the cover removed. Below the 5.25″ drive mounts, there's mounts for two 120mm fans or one 140mm fan, but fans are not included here. Those purchasing this case should definitely go ahead and pick up two 120mm fans or 140mm fans for the front intake for better airflow.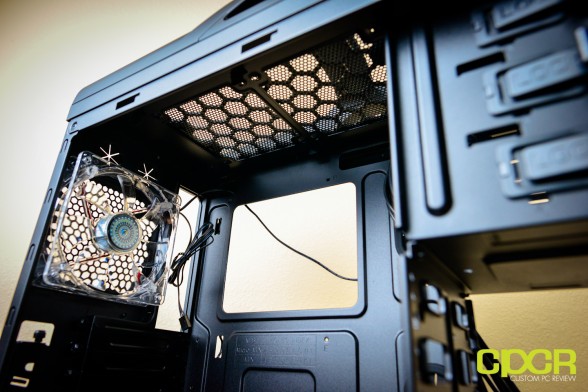 Here's a look at the rear/top of the inside of the case. The rear includes a red LED 120mm fan and the top of the case includes mounts for two more 120mm fans – perfect sized for a 240mm radiator as well. The motherboard tray also includes a giant cutout for CPU cooler installation.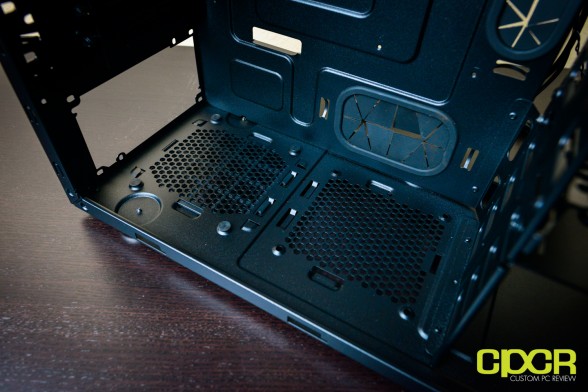 The bottom of the case includes a mount for the PSU along with a mount for another 120mm fan.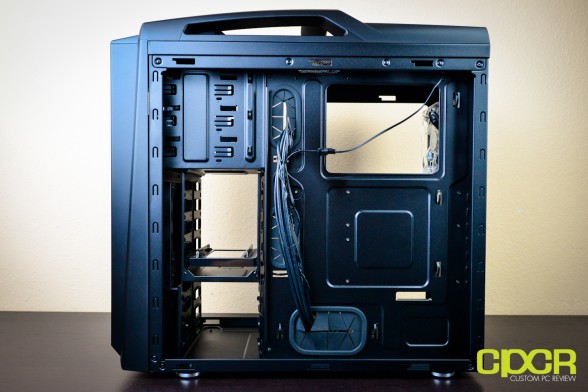 Here's a look at the other side of the case. We've got plenty of space back here for cable management. Let's take a closer look…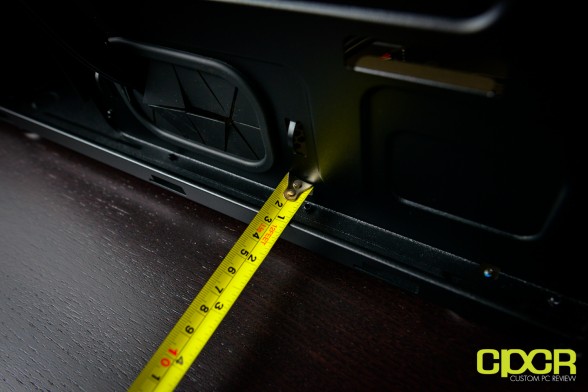 Yup. Almost a full inch back here in addition to the flared out sidepanels. The panel should close even with the thickest cables stored here.