CM Storm Scout 2 Review
Navigation:
A Closer Look at the CM Storm Scout 2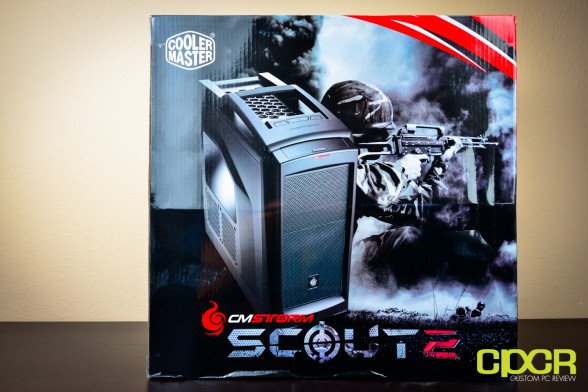 Cooler Master used a pretty cool picture for the box of the CM Storm Scout 2, depicting a lone soldier going "Rambo" on the battlefield.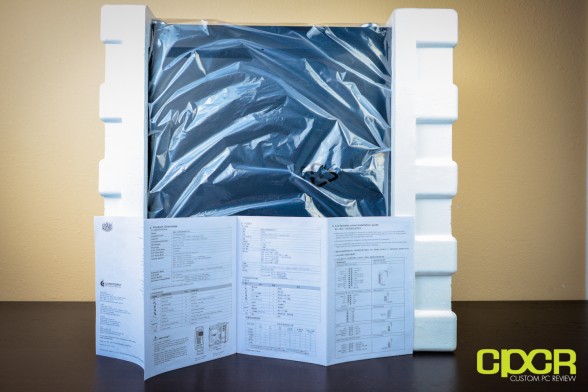 Included is a users guide along with the case enclosed in a bag and some solid padding.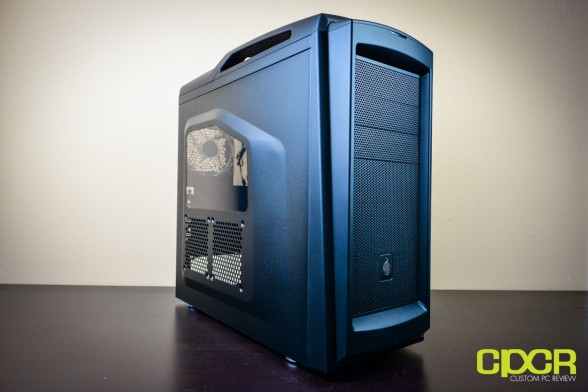 Oh, yes. Cooler Master give yourself a pat on the back because this case looks amazing.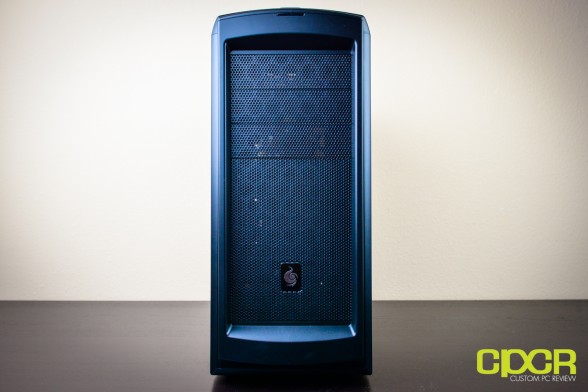 As you can see in this picture, the CM Storm 2 is a pretty small case. The front of the case is just a ton of mesh. Up top we get 3x 5.25″ drive bays. Below that, we get a CM Storm logo. Very clean and elegant design.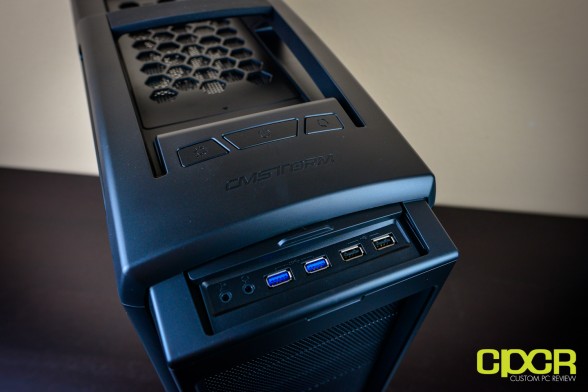 At the very top of the case we get three large buttons for LED on/off, power on/off, and reset. In front of that, there's a hidden area for 3.5mm headphone/mic, 2x USB 3.0, and 2x USB 2.0.
The onboard LED on/off controller is capable of supporting one more LED fan in addition to the stock 120mm in the rear.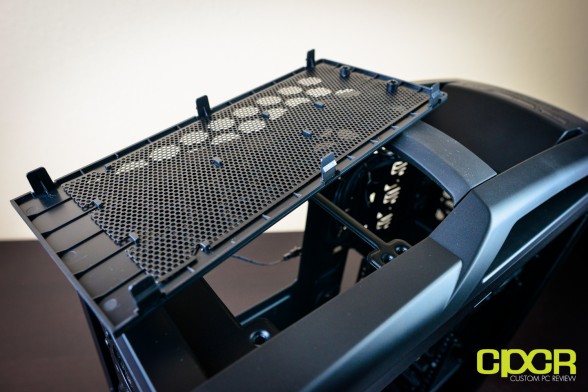 Behind that, there's a large removable dust filter and a carrying handle. The handle is finished in a durable rubber finish and the entire assembly feels extremely durable.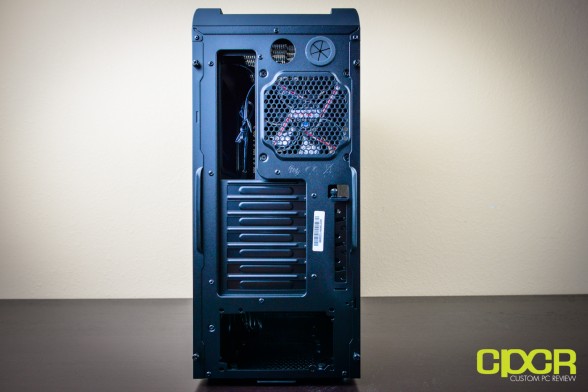 Here's a look at the rear of the case. We get the usual I/O cutout, two watercooling cutouts, a mount for a 120mm fan, 7+1 expansion slots with the +1 being a security slot, and a standard ATX power supply mount.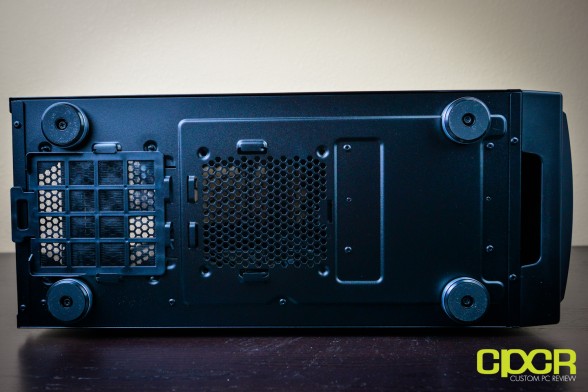 At the bottom of the case we get 4x large rubber feet to lift the case off the floor, table, etc. Underneath the power supply mount is a dust filter to keep the power supply clean and dust free.