CM Storm Ceres-400 Review
Posted October 24, 2012 by Tom Li in
Reviews
Navigation:
CM Storm Ceres-400 Conclusions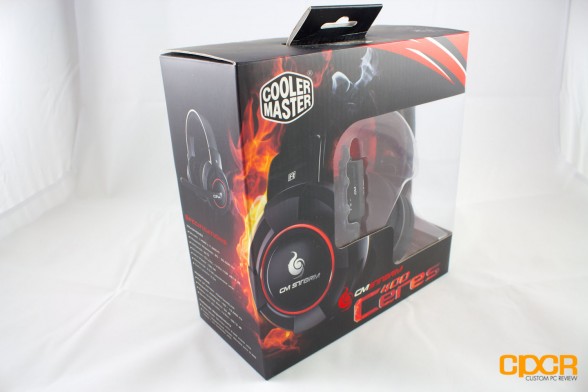 Alright, so let's summarize. Sound quality is a mixed bag depending on what you want to do with it. In gaming, the Ceres 400 sounded pretty good. I found that everything from gunshots to footsteps was accurately outputted and distortion free. Its excellent bass capabilities made explosions sound satisfying, but definitely be aware that directional sound is a bit lacking. Despite its minor flaws however, the Ceres-400 is still a very good set of gaming cans. What I'm not too fond of is its uses outside of gaming. The headphones are simply tuned a bit too much on the bass and the mids and highs were a bit too muddy for my tastes as well. For a $50 headset, it performed fine, and should be OK for those who aren't too concerned about absolute audio fidelity.
Speaking of audio fidelity, you won't find it in the microphone either. I found the microphone quality of the Ceres 400 is less than ideal, and is sub-par in comparison to other gaming headsets out there. During the Skype conversations, there was a ton of static and background noise that was picked up, so if you are planning on doing any sort of podcast or music recording  please do your self a favor and purchase an external microphone or go with a headset from Plantronics.
Like other CM Storm headsets, the Ceres-400 is exceptionally comfortable. Its light weight makes its existence disappear from your consciousness the moment your put them on and during testing, the huge 90mm earcups were able to cup my ears very well.  This is quite important as most budget headsets out there are designed to be used over the ear or are advertised as around the ear, but the earcups are actually are too small for the purpose. With the Ceres-400, you really are getting a headset with earcups large enough to fit your entire ear, which does wonders for comfort. In addition to the large earcups, you'll also be getting cloth earpads, which will allow air to flow into the earcups, making it quite comfortable even during extended use or heated gameplay. Initially, the ear pads will be a little bit on the stiff side, so be aware of this; however, they were still very comfortable. That said, one thing that prevented this headset from truly feeling like a pillow was the headrest padding – I felt that it was a bit too thin to fully support the weight of the headset and it did cause me a bit of discomfort. Thankfully, the Ceres-400 doesn't weigh an anvil to begin with so the discomfort was minimal.
Design and aesthetics wise, I felt like Cooler Master did a pretty good job. Its excellent earcup design and the minimal gloss red and black color scheme looks quite good, while the soft touch material makes it feel like a headset that costs much more than its asking price. I like it. Build quality isn't bad either. For a budget level gaming headset the Ceres-400 is actually quite well crafted. Everything from the headrest to the earcups felt solid and there was no creaking or parts breaking off during testing. The only part that was a bit flimsy is the area that joins the headrest and the earcups, where the area carved out for the height adjustment notches made the  feel a little weak.
For a measly price tag of just $49.99, the Ceres-400 is truly a gaming headset aimed at gamers with budgets below sea level. For those looking for a solid gaming headset, the Ceres-400 is definitely bang for the buck, but if you are planning on doing a lot of listening to music or watching movies, it may be a good idea to put up a couple extra dollars to go with something else.
Bottom Line
The Ceres-400 is a decent budget choice for gamers looking for a comfortable, good looking gaming headset. You'll be getting your money's worth, but not much more beyond that.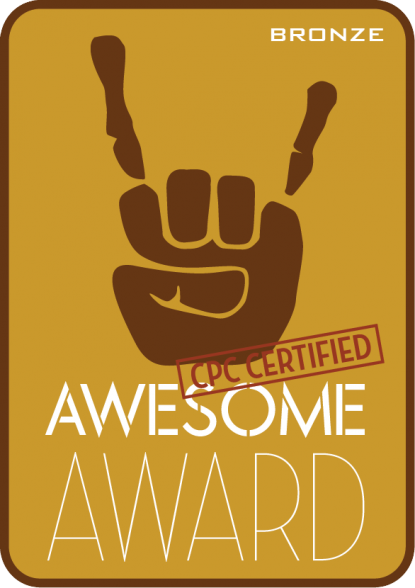 Special thanks to Cooler Master for making this review possible!
The CM Storm Ceres-400 is currently available on Amazon.