Audioengine 5+ (A5+) Speakers and D1 DAC Review
Navigation:
A Closer Look at the Audioengine D1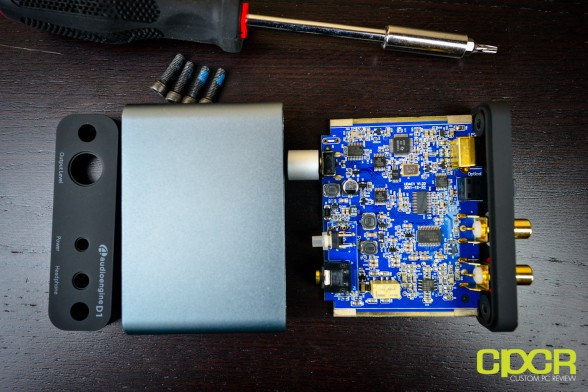 The Audioengine D1 is fairly easy to open – simply take a torx screwdriver and remove the 4 torx screws at the front and rear of the unit.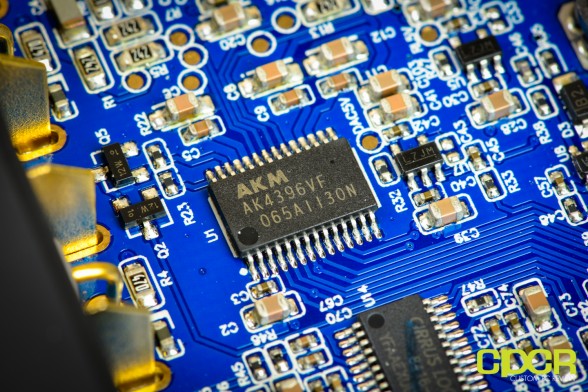 Taking a look at the PCB, we can see that Audioengine has gone with the AK4396 DAC, which is a top of the line 24-Bit/192kHz DAC sporting a SNR of 120dB. For more information on the AK4396, check out the product page here.
The D1 uses the AK4396 DAC, well regarded for its low noise and high fidelity. Due to the high signal-to-noise specs of the AK4396 and the added benefit of double redundancy power source conversion and filtering, the D1 presents impressive low noise and low distortion characteristics.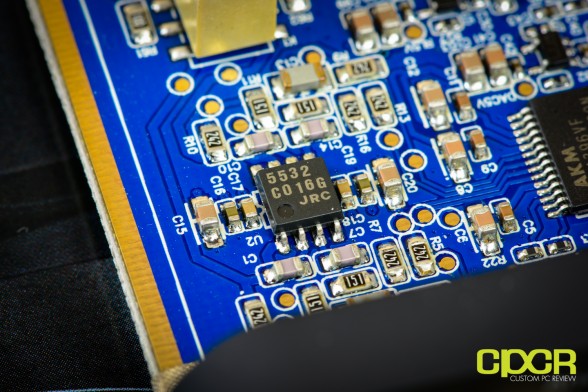 In order to drive high end, high impedence headphones, Audioengine has also included the famous JRC 5532 op-amp. What's interesting here is that Audioengine lists the TI NE5532 op-amp on the spec sheet for the D1, but includes the JRC 5532 instead.
The D1 includes a headphone amp based on the TI NE5532 low noise opamp. This headphone amp is able to provide low-impedance, high-fidelity audio to a wide range of headphones and supports headphones with impedance as low as 20 ohms.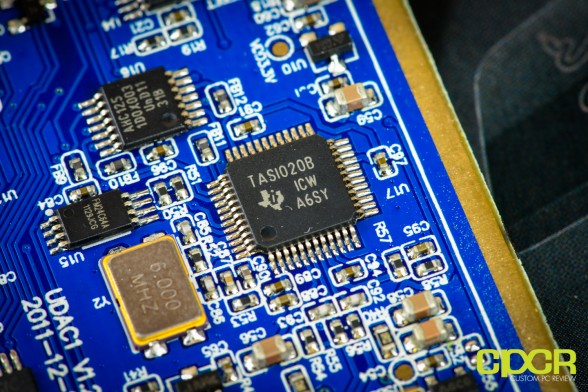 For the USB interface, Audioengine has gone with the TI1020B. Unfortunately, this USB interface is not capable of receiving 24-bit/192kHz signals, so you'll be limited to 24-bit/96kHz through USB.
The D1 utilizes the TI1020B USB controller, widely recognized as a standard for higher-end USB audio products. The D1 is powered directly from the USB bus and USB power is passed through two stages of regulation to ensure high stability and low noise.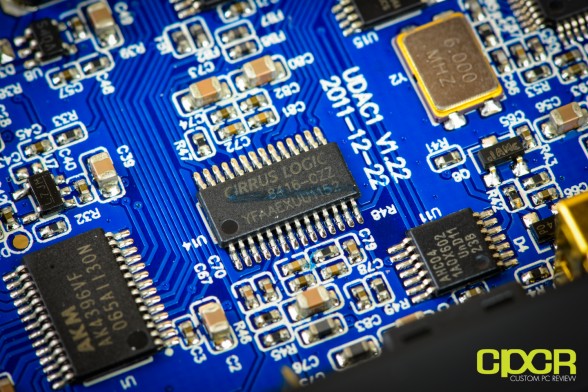 Since the Audioengine D1 isn't capable of 24-bit/192kHz over USB, then you might ask, why is it advertised through the product specifications? Well, the D1 also includes a Cirrus Logic CS8416 192kHz Digital Audio Interface Receiver, which interfaces with the optical input and is capable of accepting 24-bit/192kHz signals.