Audioengine 5+ (A5+) Speakers and D1 DAC Review
Navigation:
A Closer Look at the Audioengine D1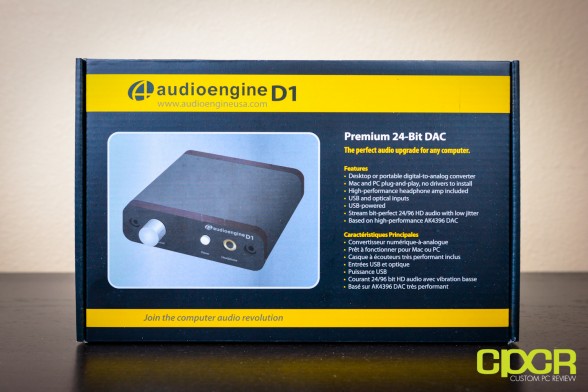 Here's a look at the Audioengine D1′s packaging. It's a fairly simple box with all the features plastered right up front. Very similar to the packaging for the Audioengine 5+.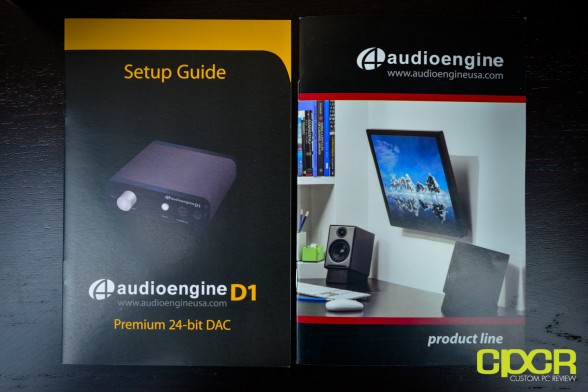 Inside, Audioengine includes some documentation with the D1 along with a product catalog.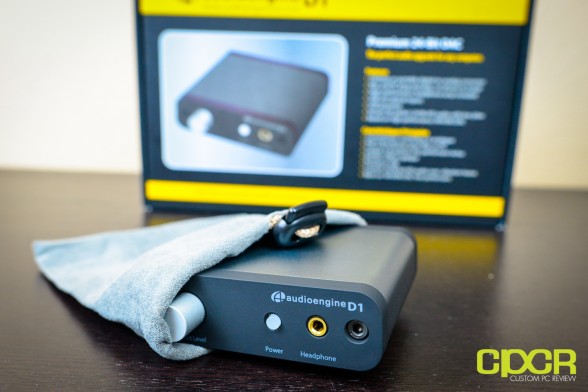 Taking a first look at the Audioengine D1, we can see that it's a very small, very sleek little device. The entire middle portion of the casing is made of brushed aluminum and the front and back is made of plastic with a soft touch coating. Included is also a small cloth pouch used for storing the Audioengine D1 when not in use or when travelling.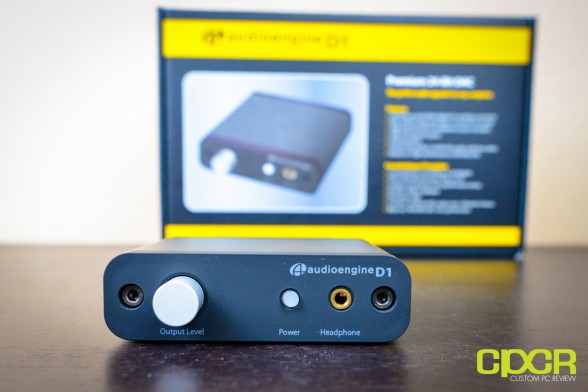 The design of the D1 here is fairly simple. The front of the unit includes an output level, a power LED/switch, and a 3.5mm headphone jack.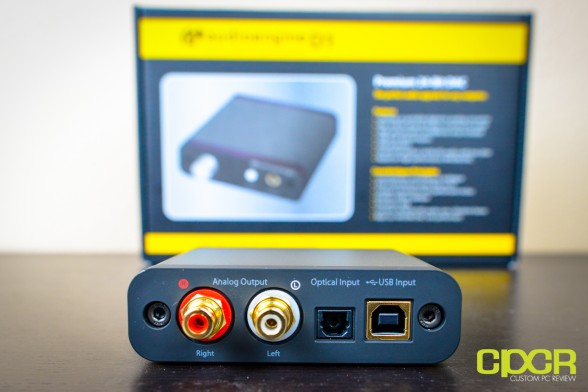 Moving around the back of the unit, we get some RCA output jacks, an optical input as well as a USB input.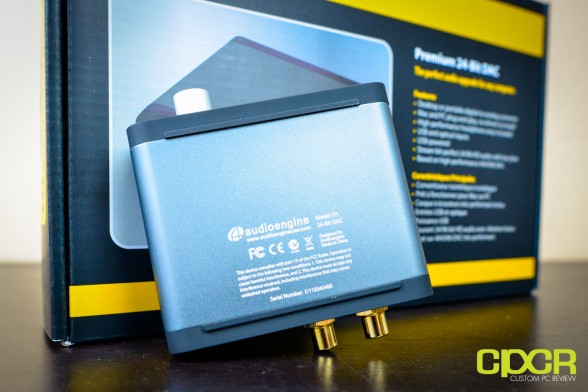 At the bottom of the unit, we get some information about the device.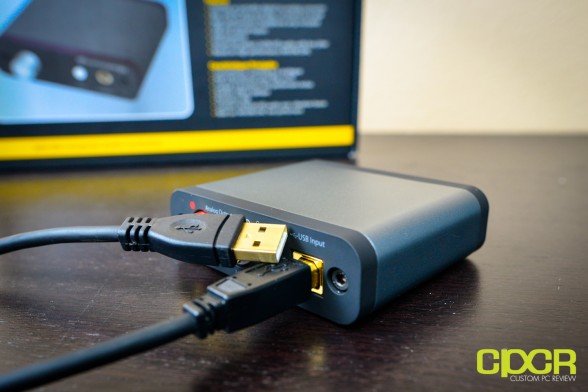 Audioengine has also included a super short 2ft (0.6m) USB cable with the D1 as well. While normally I wouldn't be too pleased with a cable this short, longer cable runs may degrade signal quality, so I'm not going to give Audioengine too much of a hard time here.  The cable is very thick, so it does appear to have some sort of shielding against interference. Additionally, the connectors themselves are gold plated as well, which helps increase resistance to corrosion.