ARCTIC Freezer i30 CPU Cooler Review
Navigation:
Meet the Flagship Freezer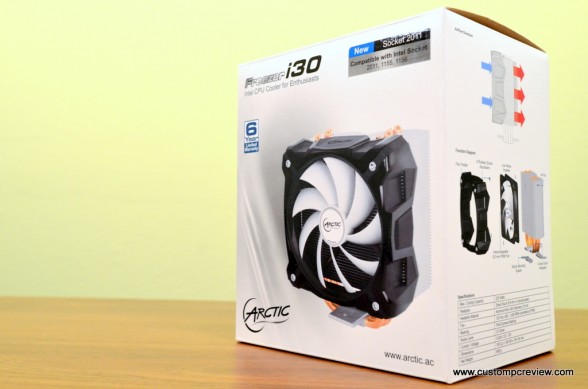 We recently reviewed ARCTIC's new flagship GPU cooler, the ARCTIC Accelero Xtreme 7970, and along with that, ARCTIC also gave us the opportunity to check out their new flagship Freezer CPU cooler. What's interesting about the new Freezer CPU cooler is that they've introduced two SKUs of the exact same cooler, whereas one, the i30, is compatible with Intel sockets only while the other, the A30, is compatible with AMD sockets only. Considering most people don't really need the mounting brackets for both Intel and AMD sockets when purchasing a new CPU cooler, I think this is a pretty wise move by ARCTIC to create less unnecessary waste, and potentially turn it into savings that could be passed onto the consumer.
Today, we'll be taking a look at the ARCTIC Freezer i30. The new CPU cooler sports a removable 120mm fan, 4x 8mm direct touch heatpipes, and supports up to 320 watts of cooling performance. Does the Freezer actually do any "freezing"? Well, read on!