ARCTIC Accelero Hybrid GPU Water Cooler Review
Posted September 2, 2012 by Mike Lewis in
Reviews
Navigation:
A Closer Look at the Accelero Hybrid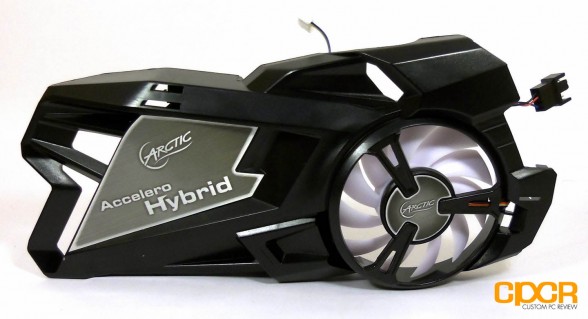 Looking at the front of the cooler, it looks like a pretty normal GPU cooler. As you can see, all we have here is a small blower fan and a fan connector sticking off to the side.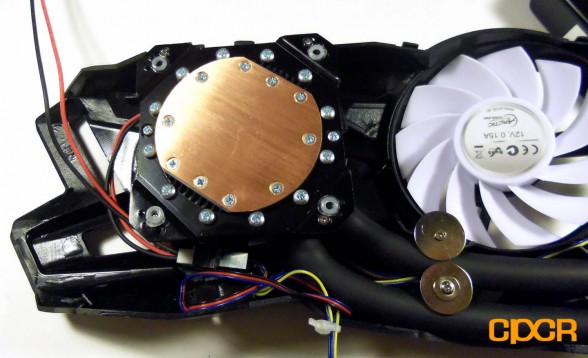 However, after flipping the cooler over, you notice that there's actually a water cooler under the shroud. Here, we've got the CPU waterblock along with the tubes that connect the waterblock to the radiator.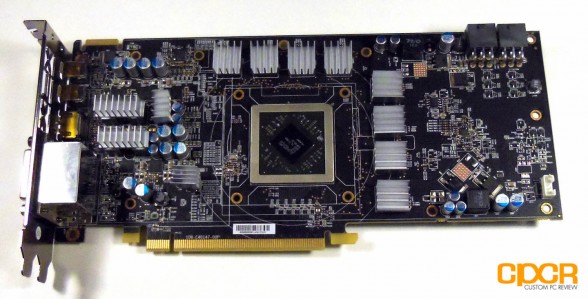 Installing the Accelero Hybrid was pretty straightforward, but it is time consuming, so be sure to read the instructions carefully and do it right. The first step after removing the GPU's stock heatsink is to install the memory and VRM heatsinks. Be sure to set yourself up with a lot of time as this will take at least 5 hours as the thermal glue used to glue on the heatsinks takes approximately 5 hours to cure.
Then, flip the card over and put the rubber/foam backing piece on to ensure you're not going to short your card out when you put the backplate on.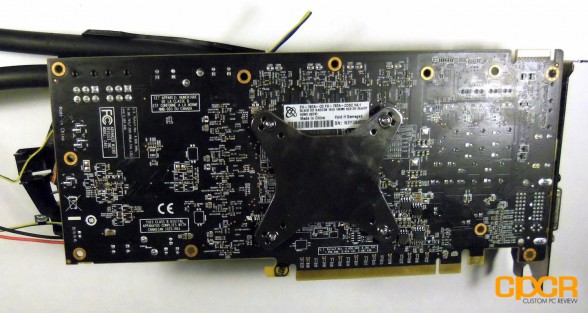 Then it's as simple as putting your screws through the backplate and the holes in the card and screwing it into the cooler.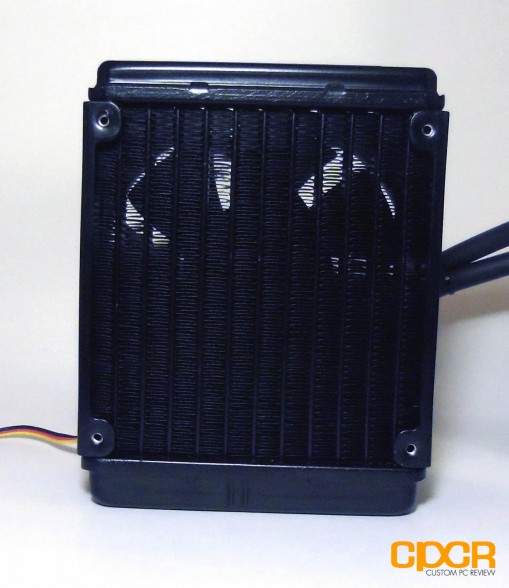 On the other side of the tubing, there's a 120mm radiator. Here's a closer look. It may be mounted anywhere on the case where there is a free 120mm fan mount.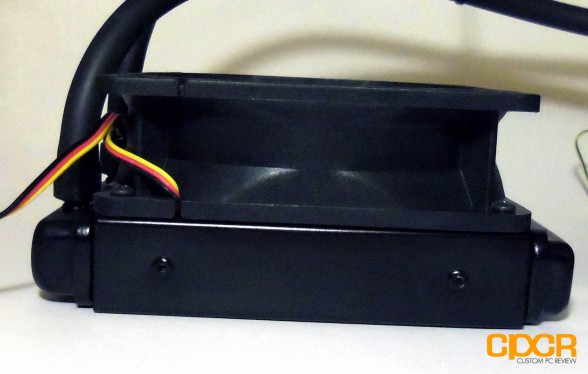 Here it is again, with the fan attached. The design here is quite similar to what we've seen on CPU water coolers.