ARCTIC Accelero Hybrid GPU Water Cooler Review
Posted September 2, 2012 by Mike Lewis in
Reviews
Navigation:
Unboxing the ARCTIC Accelero Hybrid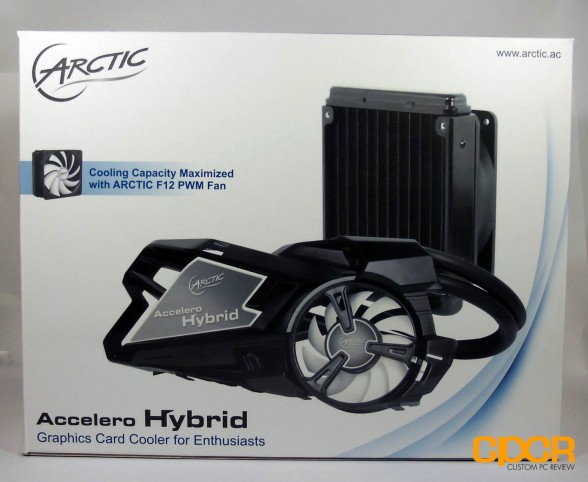 Taking a look at the front of the box we can see a nice graphic of the cooler itself as well as the radiator that is attached. We can also see that it uses ARCTIC's F12 PWM controlled fan.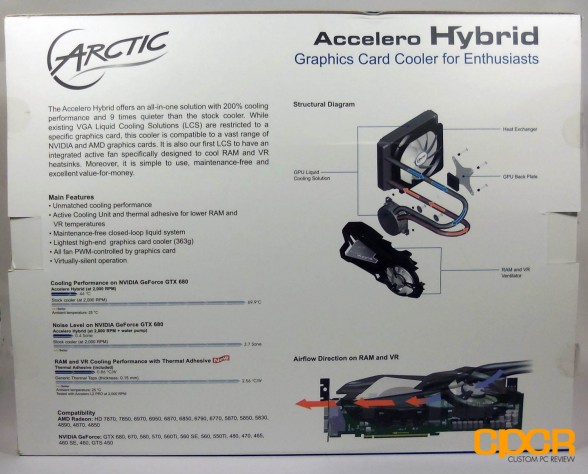 Spinning the box around, we get some of the key features listed and a few graphics which show exactly how the Accelero Hybrid works. We can also see the long list of graphics cards the Accelero Hybrid is compatible with. Notice how AMD's 7900 series graphics cards aren't on the list. That's because ARCTIC has also introduced an Accelero Hybrid 7970, which is more geared towards the AMD HD 7900/7800 series graphics cards.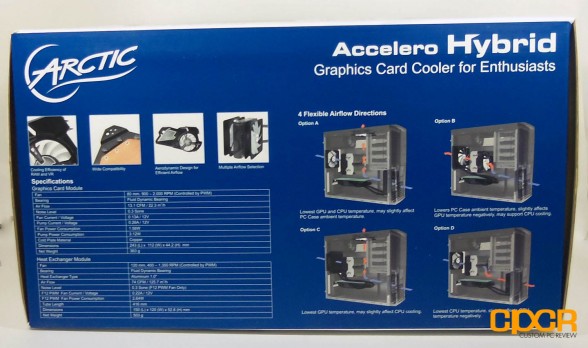 The sides of the box have some more graphics as well as some installation possibilities to ensure that you're getting optimal airflow and cooling efficiency.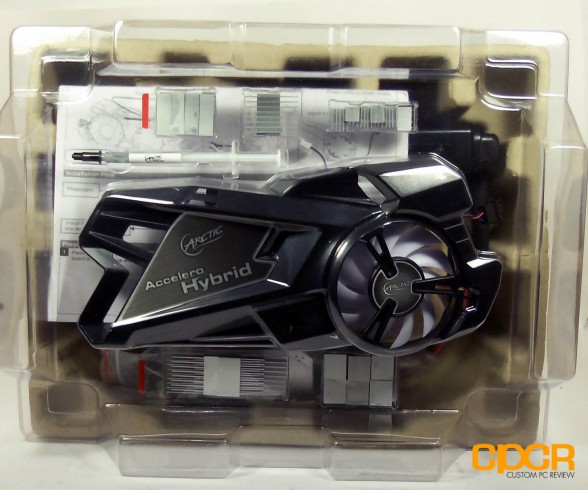 Opening the package up, we find the cooler itself suspended in a plastic tray with all of the included VRM and V-RAM heatsinks along with a small tube of ARCTIC's MX-4 thermal paste.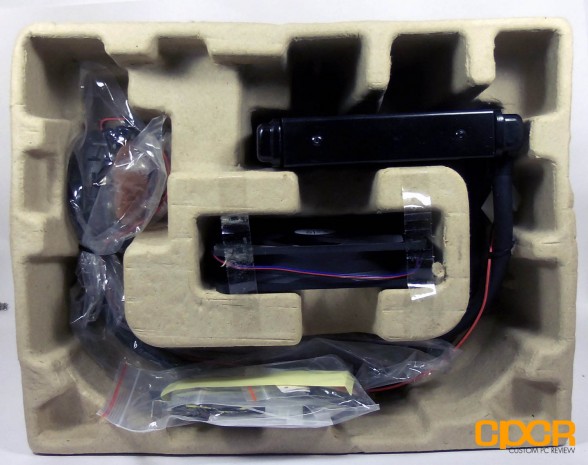 Once we remove the top plastic cover, we we get the closed water cooling loop which is the backbone of the Accelero Hybrid GPU cooler. We can also see the fan and small bag of mounting hardware as well.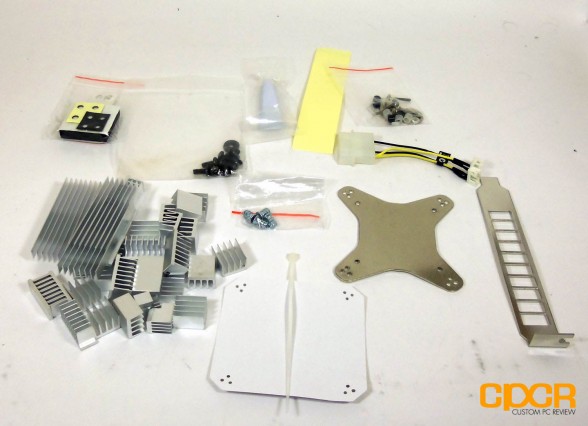 Once out of the packaging, we get all of the included mounting hardware and accessories that are included.