Samsung Unveils 840 Series SSDs at the 2012 Samsung SSD Global Summit
Navigation: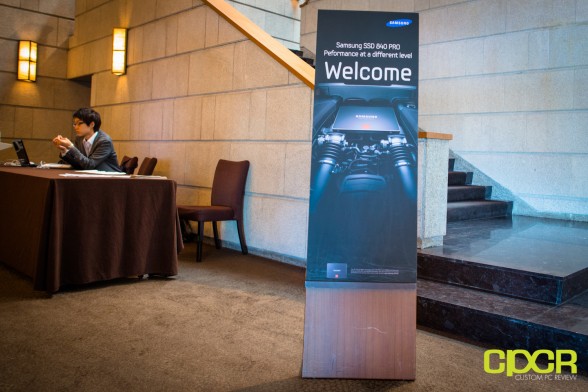 Samsung is pulling the wraps off their latest and greatest SSD, the 840 and 840 Pro, and we're here in Seoul, Korea to witness its launch!
According to Samsung's latest press release, the 840 series will come in two flavors, a standard edition along with a "Pro" edition with the standard edition being geared towards general consumers and the "Pro" edition is geared towards "serious users" (power users, enthusiasts, etc.). Most details are still kept under wraps on these drives, but they are expected to support the SATA 3 6Gb/s interface and will contain Samsung's all new in-house MDX SSD controller. Additionally, the "Pro" edition of the drive is being rated at up to 100,000 IOPS random read and 90,000 IOPS random write which should put it right up top as one of the fastest SSDs on the market come October.
We'll be learning more about the launch of this iconic new drive in the next couple of hours so definitely check back on the site for updates. Seems like Samsung is very proud of their new 840 series and it's been a long awaited update to the legendary Samsung 830!
Be sure to hit the next page for the full press release!